DANNY VANDORMAEL (57) 
CEO SERIS BELGIUM & NETHERLANDS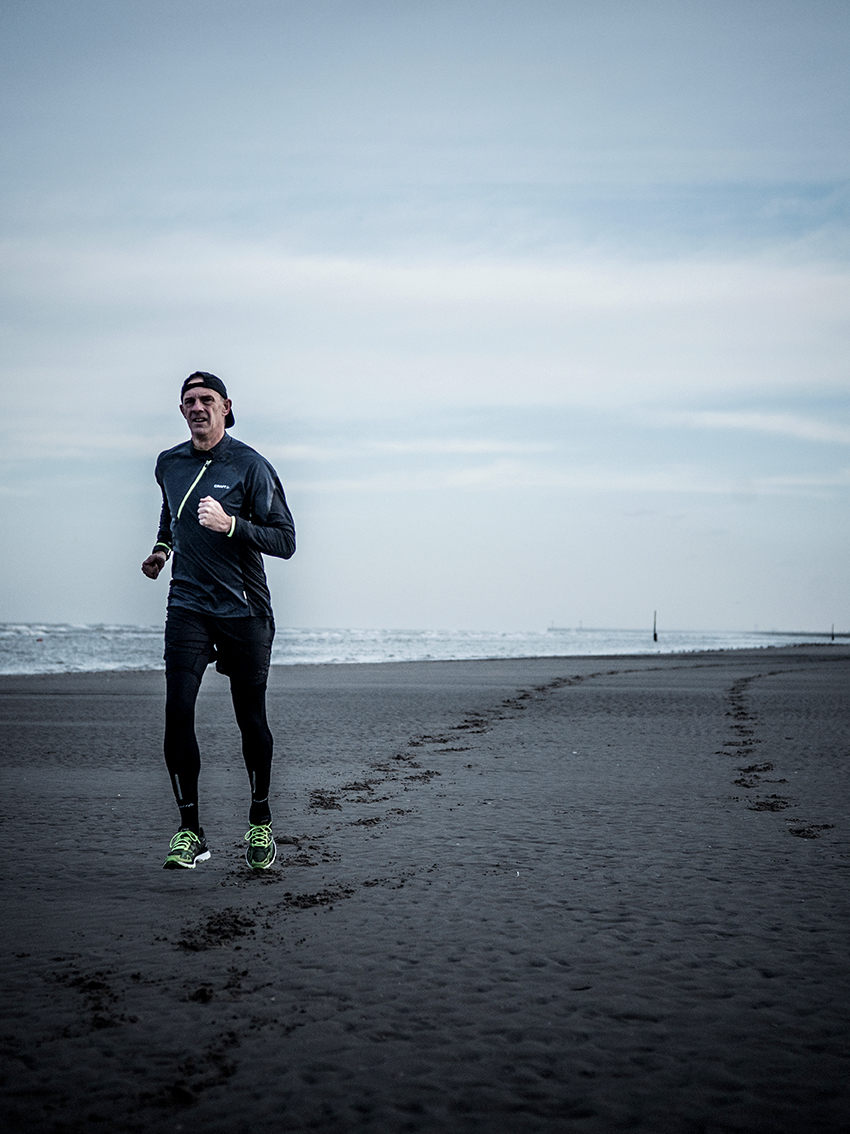 There was a time when I wanted to prove to myself in an extremely hard way that I could handle physical strain. I was in my mid-thirties and had just had a serious neck operation. Someone had bumped into the back of my car was in a traffic jam and it left me with whiplash. To prove that I was not limited in my abilities after the surgery, I went back to motocross. I wanted to prove that I could still practise sports and wasn't condemned to –say- playing darts for the evening. That's just how I am. 
"As a child I used to tinker on my own cross-country motorcycles, for instance, by buying old motorbikes, repairing them and getting rid of every unwanted item. As a thirtysomething it seemed better to simply buy cross-country motorcycles. I purchased two. I never rode them on the road, always on the circuit. Like Stefan Everts and Joel Smets, but not as good (laughs).
"Motocross may not be the most average sport for a manager, but it is pure amusement. Especially because I could do it together with my son five years later. The first few years I was faster than him, but at a certain moment I had to let go after several rounds. These flexible youngsters dare a lot more, you know. Although he never doubled me" (laughs).
Clearing your mind 
''What motocross mainly does is clear your mind. You have to remain concentrated on the track the whole time, so you can't do cross-country while thinking of something else. This is why I only warm up my motorbikes three or four times a year, but the urge to continue is reducing as I get older. About five years ago we stopped going to the circuit so often, also because my son no longer lives at home. 
"What I do now is much better. Two to three times a week, and especially every weekend, I go for a run along the waterline on the coast. From where I live in the dunes it's just a ten minute walk to the water. The perfect warmup for serious training, as the soft ground of the beach makes training a little tougher. Ideal to prepare for competitions, as I'm also a member of a triathlon club. Although I can't swim or race on my bike for long without my neck starting to hurt." 
Ten miles 
"My daughter swims, my son cycles, and together we do quarter triathlons. They regularly rouse me to complete my training schedule for the ten kilometres and the ten miles. I find running very relaxing. Everything related to work disappears from your mind during training. And as soon as your mind is empty, there is new room for matters to spontaneously come into your head. You can also be inspired by your surroundings. While running I have flashes of ideas I would never have if I would think about it  behind my desk for two hours. I sometimes come home and immediately take a sheet to note everything down. My wife then asks me 'is it that time again?'.
"I'm also convinced that I can cope much better with stress when I'm fit. Stress can be something positive, but in the six months after my neck operation I noticed that I was easily irritable because I could exercise less than I was used to. A good shape is therefore indispensable in order to function well every day. When it concerns stress, my tipping point is now a lot further."
Sjoukje Smedts, photography Jelle Vermeersch
www.trends.be - 8 February 2018