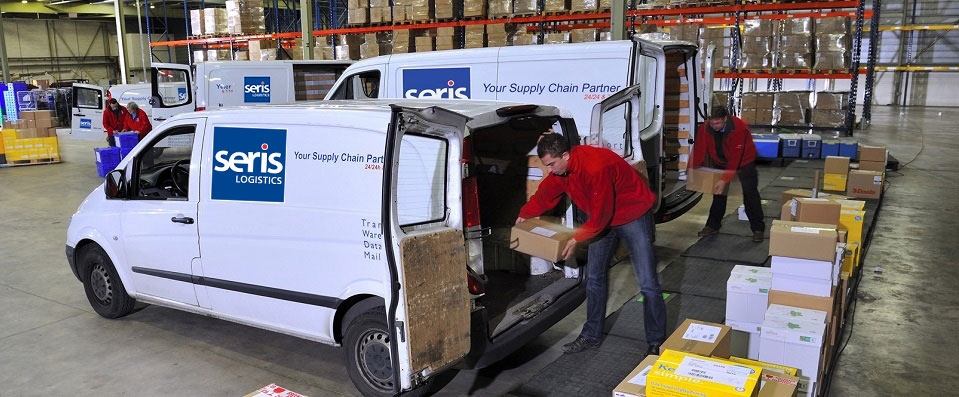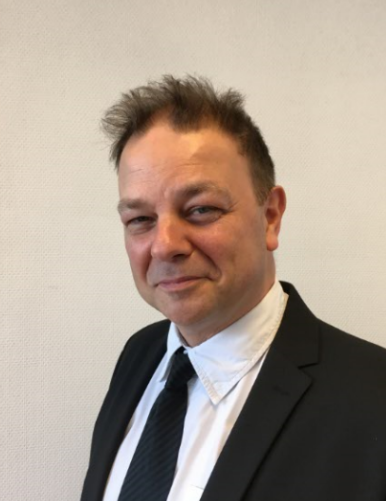 SERIS Logistics
may not be the best known division of SERIS, but it is a logical department within the SERIS group. Even in an increasingly digitalised world,
the transport and logistics of valuable goods will always be indispensable.
Within the core business of SERIS, protection and security, the safety dimension of SERIS Logistics offer the customer major credibility and added value.
There are many challenges, which is why SERIS recruited Serge Nauwelaers as the new division manager.
Serge Nauwelaers, you have many years' experience in the logistics economy and are now choosing SERIS Logistics, the outsider of SERIS?
"It's true that I have more than ten years' experience in the logistics business and in e-commerce. Because of this experience I'm convinced that SERIS Logistics isn't the outsider of the SERIS group. The safety and surveillance factor is currently part of the policy of any company. When companies appeal to the services of Logistics, the safety dimension is linked automatically. Not everyone can say that, in addition to a variety of commercial sites, they also guard NATO, the US Army, Eurocontrol and SHAPE. This offers credibility. And no, our Logistics department doesn't offer valuables transport. But there is still great demand for safely treating valuable goods. What we offer today is one thing, where we can and will make the difference tomorrow is the undisputed challenge."
Where does your passion for this business stem from?
"My children often ask me: daddy, what's so interesting about boxes? This just happened to be the image of logistic for a long time. My passion lies in remaining relevant and essential, especially in the future, in this increasingly digitalising economy. In my youth the computer was for the happy few, in the future today's computer will be outmoded. There is one major difference and this is that this evolution is going faster and faster. Anticipation must therefore also go quicker and often requires drastic change management. This scares some people off. When I see today how companies like Zalando influence the purchasing behaviour and the supply chain, you can safely say that this is a generational phenomenon that has an influence on the core business of Logistics, and we must anticipate this."
You mention the "Zalando" generation, where does SERIS Logistics lie here?
"Of course I don't mean that SERIS Logistics has to transport all BOL.com and Zalando packages, even if we would like this (laughs). But we can become an important internal service provider of the customer. Logistics management is no longer the core business of most companies. If outsourcing is chosen, Logistics is the ideal partner. SERIS Logistics is very service-related and flexible to the extent that almost no assignment is impossible.
Isn't the world of logistics not ruling itself out through unstoppable digitalisation?
"It's defeatist to state that digitalisation is synonym for no employees. We wouldn't have computers if it wasn't for people! Digitalisation mainly concerns documents and information, while valuable transport is also about goods. If every company, especially when it is decentralised, wants its logistics operation cost - efficient, SERIS Logistics can offer the optimum solution. The point is to convince companies of this, as an important market is still open here."
Where do you see your SERIS Logistics in two years?
"Partnerships, flexibility and working tailored to the customer's needs are key. It may sound cliché, but in reality this is the only favourable truth for all parties. I'm convinced that with its positive and motivated employees, SERIS Logistics will see the first results of growth within the not too distant future."