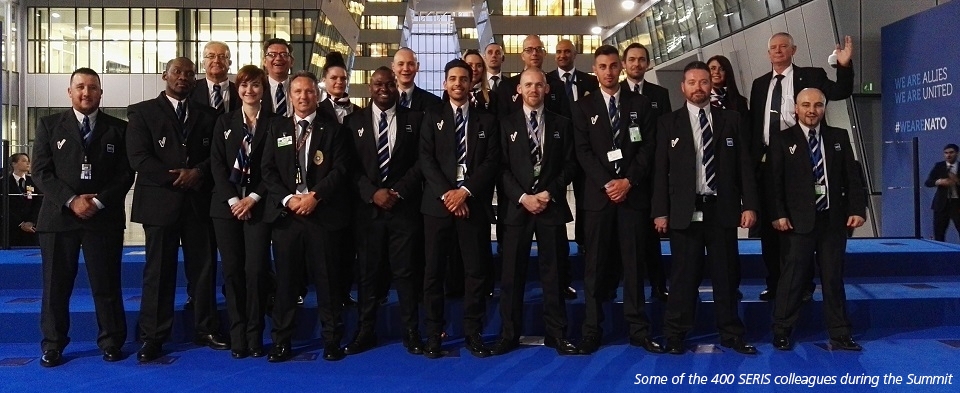 Tweede NATO TOP in twee jaar, een uitdaging!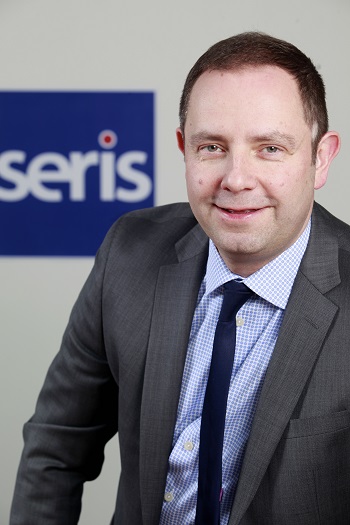 For Peter Verpoort, SERIS Director Security and Monitoring, it was his second NATO summit. They did not beat about the bush: he and the complete SERIS Security team turned the whole centre of Belgium into an unprecedented secured area. Twenty-nine member states descended on the new NATO headquarters in July, with over 8,000 policemen and women who were responsible for safety.
How is such an assignment experienced? We asked him. 
Your second NATO summit, how did you experience this?
"When you work in security you know that these are the major challenges of the job. Preparations, making clear arrangements and observing a proper team spirit are crucial aspects of this. Finally, private security does have well-defined tasks here and this is what we focus on. As the summit draws near, adrenaline increases, the nights get shorter and work is done round the clock", says Peter Verpoort.
Does such an event require adapted management?
"For me management should be constant. You cannot always let a policy system depend on an assignment. Plus, a sense of stability in the management is also important for the team. We need each other and know what to expect from one another, also in exceptional circumstances. It's true that, if you have an assignment which 29 world leaders are attending, including the President of the United States, this requires exceptional preparation and effort. Anticipating certain situations and shorter lines of communication are examples of this. I tend to see everything from a helicopter view that is mainly based on trust in the team. And I can assure you, we have a top team!" Verpoort continues.
What is the greatest challenge during a NATO summit?
"It may surprise you, but for me the greatest challenge, apart from carrying out this assignment perfectly, is to continue to also carry out our assignments for all other clients perfectly. We will never accept anything from being done at the expense of something else", Peter Verpoort emphasises.
Essentie van security is discretie en vertrouwen!
What were the tasks of SERIS Security during this summit?
"Answering this question would blatantly contradict the essence of surveillance and protection. Optimum safety is based on discretion and trust. However, I can guarantee that 400 SERIS agents will have carried out their task in an extremely professional manner. This is what I'm now mainly focusing on. I have an inexpressible amount of respect for this, and not only me…." says Peter Verpoort.
What do you mean?
"The whole team was congratulated many times. Among others, our US Army Team was also involved in this assignment. When you know that each of them received a special token of attention from the US Secret Services, this says enough about the high level at which they completed their tasks", Verpoort continues.
Finally, this level of security is still a unique and exceptional experience?
"We are all finally trained to ensure that high-risk organisations operate optimally and safely. But it is equally important to analyze this experience in a professional manner so that we can better serve each client." concludes SERIS Security Director.