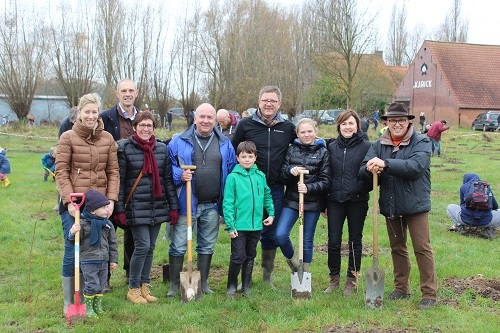 SERIS is currently a rapidly growing surveillance and security company. Apart from all classic forms of surveillance and security, SERIS is mainly known for its strategic and innovative solutions based on the combination of people and technology. The SERIS group employs around 2,000 people in Belgium.
No economic ambitions without corporate social responsibility
"At SERIS the team result is more important that any individual profiling. Our objective is achieving a good economic result, with a major and unconditional focus on CSR. In our current society you cannot create profit in an optimum and correct manner without having respect for people and planet", says Danny Vandormael, CEO SERIS.
SERIS is therefore officially recognised and certified for its corporate social responsibility  with the IQNet SR10 certificate.
"Apart from a continuous focus on recyclable material and reducing carbon emission on all possible levels,  guaranteeing the continued existence of nature is a major objective for our company. This is why SERIS fully supports the initiative of Natuurpunt with strong conviction", continues Vandormael.
115 trees in exchange for old mobile phones and laptops
SERIS sold its old mobile phones and laptops and bought 115 trees with this amount.
"Each opportunity we get to protect part of nature against degeneration or disappearance and each tree we can plant must be grasped with both hands. It was therefore evident for SERIS to spend the budget on this important objective.", says a motivated Danny Vandormael.
"Each person and company is not only responsible for our own current situation, but especially for the future of our children. We surely don't want them to have to grow up without a flourishing and pleasant natural environment?! I recommend everyone to give this some thought, it's more than worth the effort!", concludes the CEO of SERIS
Vzw Natuurpunt Beheer bought two areas that will be forested by Natuurpunt. Around 6,000 trees and plants on a 5-hectare surface area will be planted in, among others, the region between Waarloos and Kontich-Kazerne in Kontich. This new forest will be called Schapenhagen. Natuurpunt is an independent volunteer  organisation that protects vulnerable and threatened natural areas.
SERIS CEO Danny Vandormael planted 115 trees on Sunday 27 November 2016, together with his SERIS team to support this green project with strong conviction.