SERIS Logistics means speed, precision, and safety
Our SERIS Logistics professionals perform a highly demanding job. Every day, they handle valuable shipments, and that requires an extremely specific approach. A hundred workers give the best of themselves day and night six days a week to fulfil our commitments to our clients. 
The logistical branch of the SERIS group is a well oiled machine. Speed, precision, and safety join forces in one high-quality logistical flow. In short, you can rely on us to distribute your valuable shipments in a professional manner.
Why choose SERIS as a logistical partner?
See how we operate: 

People Management: The right person in the right place. That is the strength of watertight security.
Although technology largely ensures the security of a logistical process, it is still human intervention which makes the difference. From drivers to logistical managers, our staff are trained to handle our clients' goods in the correct manner. And so, obviously we screen all our applicants thoroughly. Once candidates have passed that hurdle, they are trained in proper handling, GDPR, and cyber security.
 
Track & Trace: Making the invisible visible and anticipating the unexpected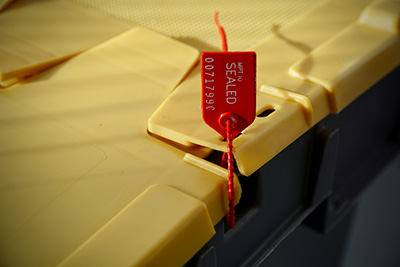 At various key moments, we scan the individual barcodes of shipments so that they can be displayed on a client portal which is screened off from the outside world by a firewall and login procedure. Vehicles are also monitored in real time via a special tracking system. Setting up specific tracking parameters helps us detect any irregularities promptly and we can intervene proactively to safeguard the delivery.

Access Management: You have to earn confidential access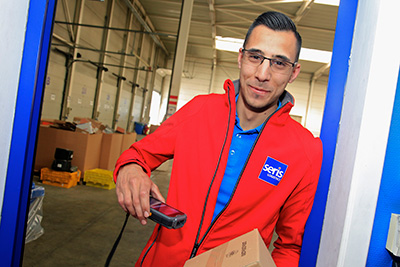 For deliveries at night (in offices, shops, or technicians' delivery vans) we need the trust of our clients. The secure storage and correct use of keys and badges is merely a small part of access management. Following the correct delivery and alarm procedures is also essential. Direct communication from our control tower to our clients' security & control room forms an integral part of our SLA partnership.

Secured Facilities: Handling and fulfilment under a watchful eye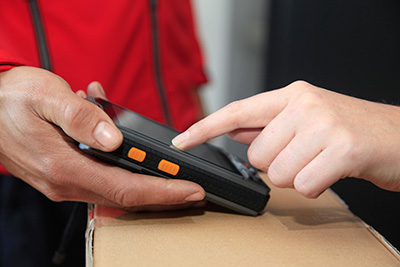 SERIS Logistics has its own logistical hub which meets the highest security standards. After collecting the bulk from our clients' central offices, we scan the individual shipments in this hub and sort them for each journey. This is all done under camera surveillance. Certain subprocesses, such as a business mail sorting room, can even be fitted with extra cameras and access control specifically for a client.

Chain of Custody: Transparency throughout the entire chain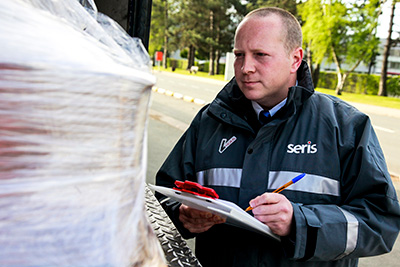 As is the case in the food and pharmaceutical sectors where workers handle goods of a sensitive nature, we deploy the Chain of Custody principle. The Chain of Custody helps us to act transparently by allowing clients to see the location of their shipments at any given moment as required.

The use of high-tech equipment, working in accordance with well defined operations specific to a product, and the high level of selection and training of our employees make SERIS Logistics a reliable partner for the transport of your valuable shipments.
You want to be sure of a fully secured logistic flow?
In need of an appointment or price quotation?

     Contact SERIS Logistics via

 

     > +32 (0)2 254 32 10