The autonomous control room of Seris Monitoring 
The autonomous control room of Seris Monitoring serves several installation companies but also many other segments and industries find their way to us. Think of retail, bank, petroleum, automotive, hotel, warehouse, reception services, car parks, shipping, food, SMEs..., next to (care) institutions, public authorities and, of course, residential customers.
Modern reception platforms, suitable for receiving the most commonly available communication protocols via PSTN-, IP- or GPRS-communication or structured mails or messages are part of our standard equipment. We owe it to our customers and ourselves to have an INCERT-certified control room that is recognised by all insurance companies. Also our ISO 9001 certification vouch for our high-quality service.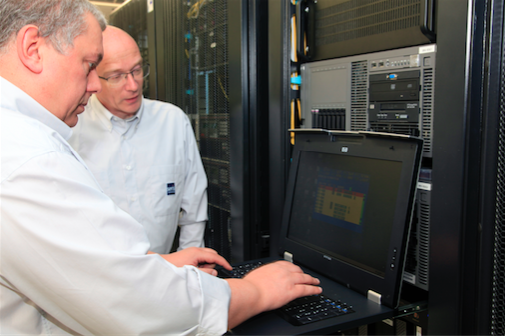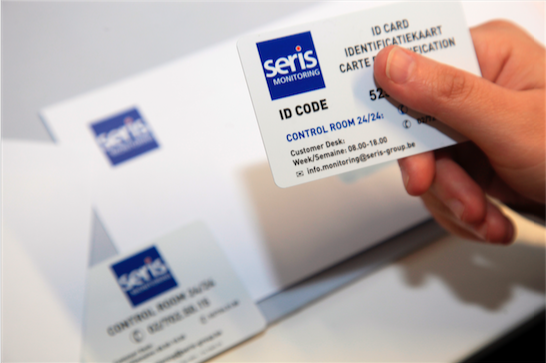 We are proud that our organisation and control room are considered as being 'state-of-the-art'. Our personnel and technology are the crucial elements contributing to this status. We have our own IT-department, which enables us to keep our services aligned with the rapidly increasing technological possibilities. This allows us to give our customers sound advice and support with regard to their installation.
On-the-job training is also part of this growing business. Every day, our control room manager and his team play a crucial part in this business process. These colleagues make sure that the operators can always work accurately with newly implemented platforms and that procedures are carried out as discussed with the customer.
Every workday from 9 am till 5 pm, our customer desk processes the instruction cards in the relevant software package so that the operators can carry out the instructions as indicated. The customer desk team is also the daily contact point for installers and first-line clients for questions and projects that must be made operational. After this processing, the file in question is operational to our operators. We offer a quality guarantee on our processing. If the file is submitted to us before 2 pm, it will be operational that same day.
In short, Seris Monitoring offers a high-end service and stable market position. In this context, an innovative technical approach in everything that we do and very committed employees are crucial. It turns us into a reliable partner for end user and Installer.