Dire necessity
Criminals are operating increasingly inventive and brutal. A standard security or alarm no longer deters them.  When you look at it this way, track & trace not only offers added value, it often is dire necessity.  The importance of a fast localisation of vehicle or object cannot be overestimated. Thanks to a fast localisation, police forces may still be able to intervene in Belgium.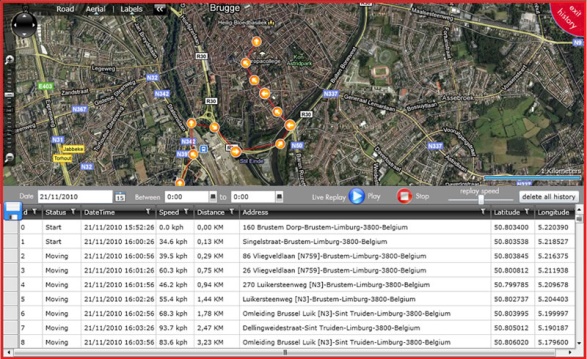 Licenced for track & trace services
SERIS Monitoring is licensed as a security control centre for managing tracking systems of vehicles and persons. In case of theft, carjacking... we can follow your vehicle via GPS. We can localise and sometimes even immobilise it.
Next to standard track & trace systems, SERIS Monitoring also offers solutions for customised tracking systems, with which – for instance – Geofencing principles can be applied. With this technique, areas can be defined within which a vehicle may or may not be present, generating an alarm that is monitored by an operator if it does.
After having installed a hidden module in the object or vehicle, SERIS Monitoring is able to localise your vehicle at any time.
SERIS monitoring offers support for vehicles but also for mobile objects used in various industries:
motorcycles
containers
machines
vessels
cranes
...
Seris Monitoring supports numerous track & trace systems from many different manufacturers.