Protective measures for our staff, environment, and clients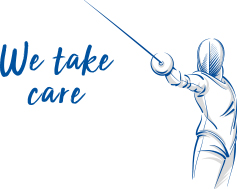 One of the jobs of SERIS is to protect and guard people, buildings, and business premises. This is essential work, so it cannot be put on hold in days of Covid 19. Obviously, we take all possible safety measures. Social distancing and hand hygiene are the most important measures, but, sadly, these things are not always possible in practice. Our staff work with clients in various locations and often come into contact with others. Hence these measures.
Protective equipment for our security guards
 

Our security guards commit themselves to protecting our society day after day. They are operating in a highly flexible manner during this crisis and are helping the police, for instance, by providing security and maintaining safety measures in supermarkets. They often come into contact with people and it is in everyone's interest that they can do their work safely. Therefore, SERIS is providing the necessary protective equipment.

 

 
.