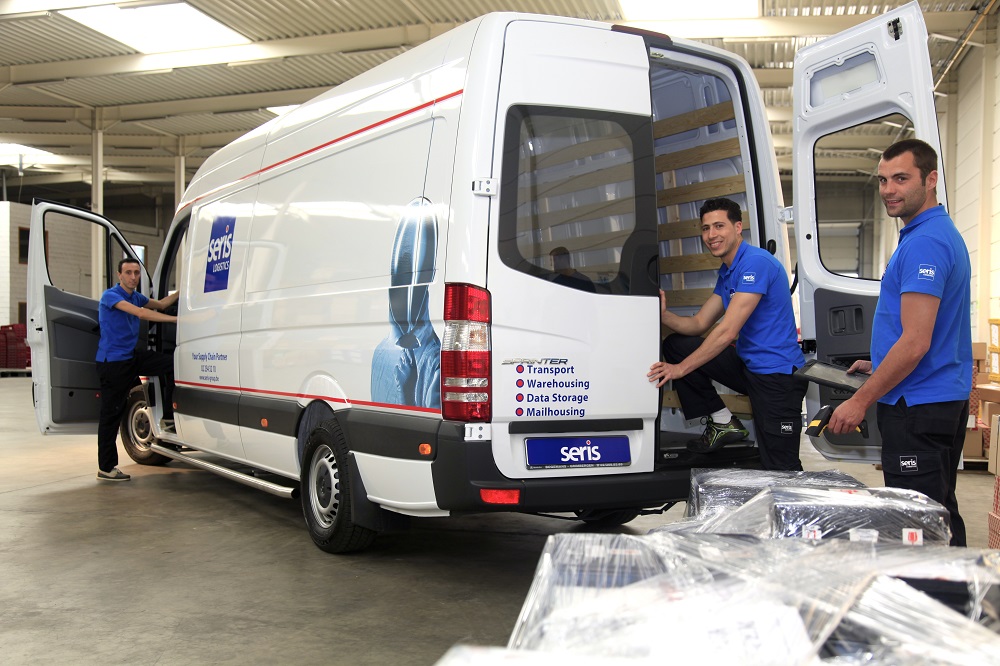 SERIS Logistics is active as haulier (documents and parcels) and as provider of several logistic services (making available personnel, handling services, storage facilities...). 
SERIS Logistics offers logistic support and facility services to companies with a decentralised organisation, always paying utmost attention to security.
With more than 85 colleagues and 40 vehicles doing 160,000 km per year as well as self-employed drivers, SERIS Logistics aims to offer customised logistic and facility services to its clients.
Substantial financial and economic savings for your company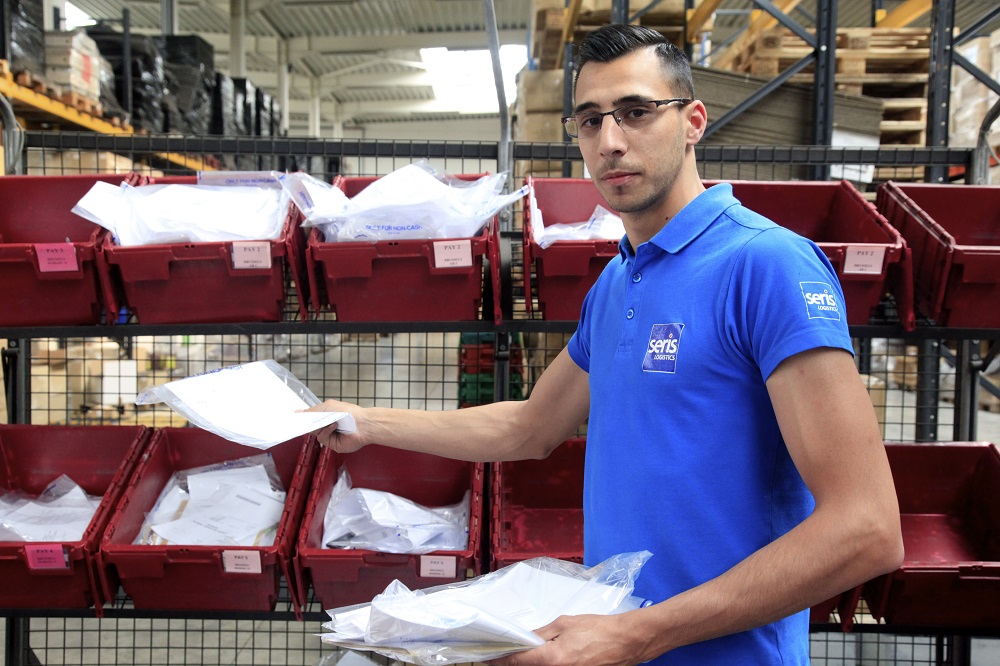 Companies with a highly decentralised organisation have, by nature, a rather expensive operational structure. In such situations, customised outsourcing to SERIS Logistics (for instance outsourcing of one's mail room within one's own facilities) more often than not generates financial and economic benefits, particularly if these activities are executed under the umbrella of a security group.
SERIS Logistics' major clients include banks, insurance companies, mutual healthcare organisations and other companies with multiple establishments.
Accordingly, our offer of customised services is quite comprehensive, from the storage and distribution of goods to the delivery of services and on-site support such as, for instance, handling of internal mail, re-stocking technical service vehicles that must be equipped with the necessary materials on a daily basis, distribution of marketing materials and mailings, all this on a 24/7 basis.
If your company has such decentralised organisation, it is definitely worthwhile to consider engaging logistic support and facility services.
Obviously, companies try to increase the digitisation of their operations but these physical support services will always continue to play an important part within the scope of the diversification of your service offer.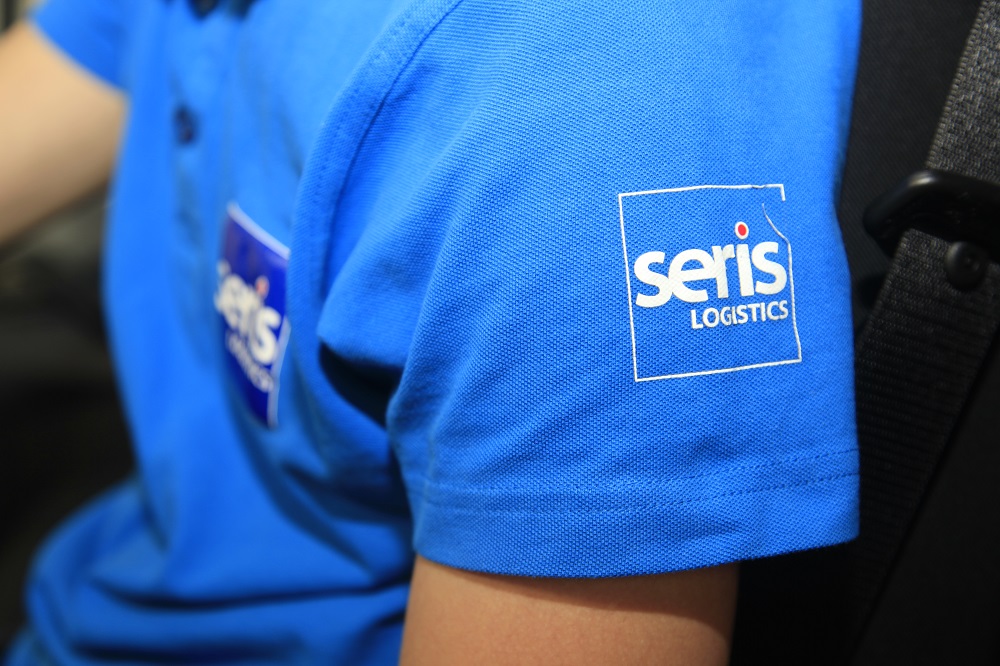 You would like to receive more information about our activities and services?
Contact us! By phone +32 (0)2 254 32 10 or by mail information.logistics@seris.be