Unique expertise at the service of tailor-made canine solutions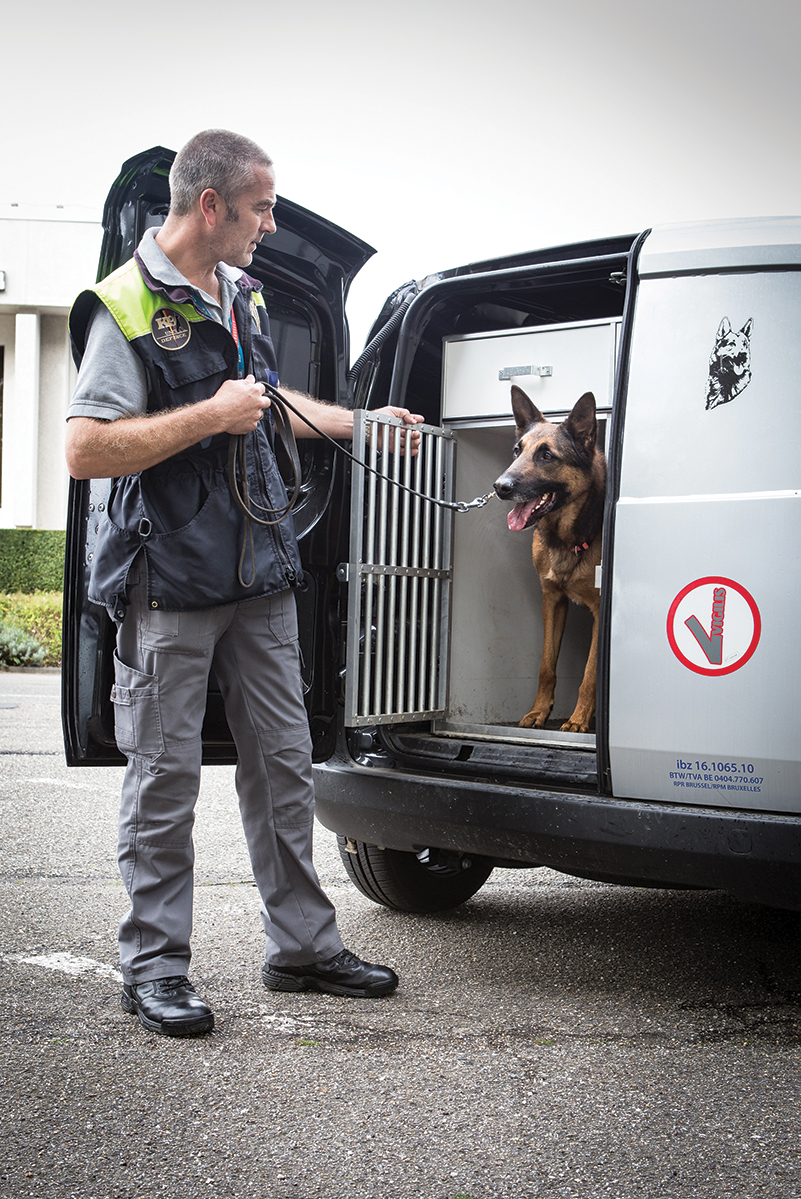 Expert in canine and technical dog-handling services, SERIS K9 Security protect your infrastructures, possessions and staff in accordance with the risks and constraints inherent to your activities. 
Relying on our unique experience and know-how, we are able to offer a range of solutions tailored to your needs. 
Our canine security agents have the capacity to take care of control and surveillance of sites such as car parks, event sites, logistic sites, train and bus stations, industrial sites, sensitive sites, malls, disaster sites... 
THE + OF SERIS K9 SECURITY​
To meet your needs, together we will examine your security vulnerability on the basis of our canine expertise. Our experts will help you define a solution that perfectly matches your environment and your organisation's policies.  
THE CANINE SOLUTION

Canine surveillance teams
K9 Security services
Doubt removal (K9 alarm intervention)

 

 

THE TECHNICAL DOG-HANDLING SOLUTION

Free-running technique 
ƒƒQuickScan
ƒƒCanine detection of explosives, components of explosives, narcotics,...
ƒƒClient reporting in the event of marking
ƒƒArea security
EXPERTISE
Our trainers have acquired their expertise in a security or military environment, among others, and have many years of experience in the field. Their knowledge and certifications in traditional canine security, canine detection techniques and dog control and management enable them to meet the subtle and little known requirements of our activity. 
QUALITY, CONTROL AND TRACEABILITY 
We aim to establish a cooperation by trust. Therefor we closely monitor the quality of our services. The traceability techniques used, offer you a guaranteed result.
For further information on our K9 Security services, contact-us