The Féderation Wallonie-Bruxelles (FWB) is a public authority and has a wide range of important responsibilities - from education and culture to sport, from youth assistance to justice. This also translates into a considerable patrimony of buildings with very diverse functions.
Security is a top priority for these locations and therefore the Federation appeals to SERIS. We provide qualified security guards, monitoring and strategic advice to ensure that the service to citizens is optimal.
Security 12 different sites
Locations with very different functions
Combined surveillance competences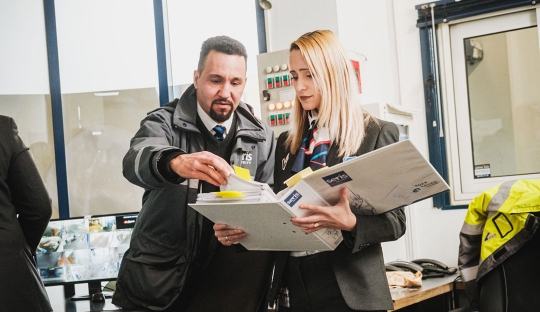 THE CHALLENGE 
DEALING WITH COMPLEXITY
SERIS is responsible for the security of no less than 12 different sites in Wallonia and Brussels, which all have a completely different function. From a ministerial cabinet to centers for youth welfare. All these buildings have other security challenges.
For example, the private guarding agents must be able to supervise the provision of services in the public buildings, but they must also be prepared for visitors to the courthouses or youth welfare services who are sometimes agitated. The complex structure of the buildings themselves also poses a security challenge. In addition, the way of working of the various government services has changed substantially, partly under the impulse of the pandemic.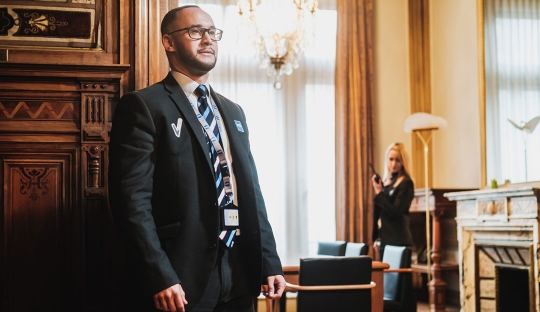 OUR SOLUTION
The right people at the right place
To support the Féderation, SERIS first and foremost provides suitable security agents - both static and mobile - at the right location. The team was specifically composed according to the sites and their needs so that in all - sometimes challenging - situations can be adequately responded. For example, sometimes our guards are the first point of contact for visitors. This requires specific social skills. In other places, they must ensure a serene state of affairs, which of course also implies a specific level of experience. On average, our agents have a great deal of seniority and, moreover, they are managed by very experienced superiors. In order to oversee the whole process, they are assisted in this by means of advanced monitoring tools.
"Given the extensive competencies, we have found in SERIS a security partner who is able to approach our needs in a global and strategic manner, but who also looks at the specific challenges of the sites separately and addresses them in a targeted manner. For us, the team is also very important. The agents are seen as the face of a security service (like SERIS and the Federation) and must therefore be easily "accessible" (approachable/benevolent)."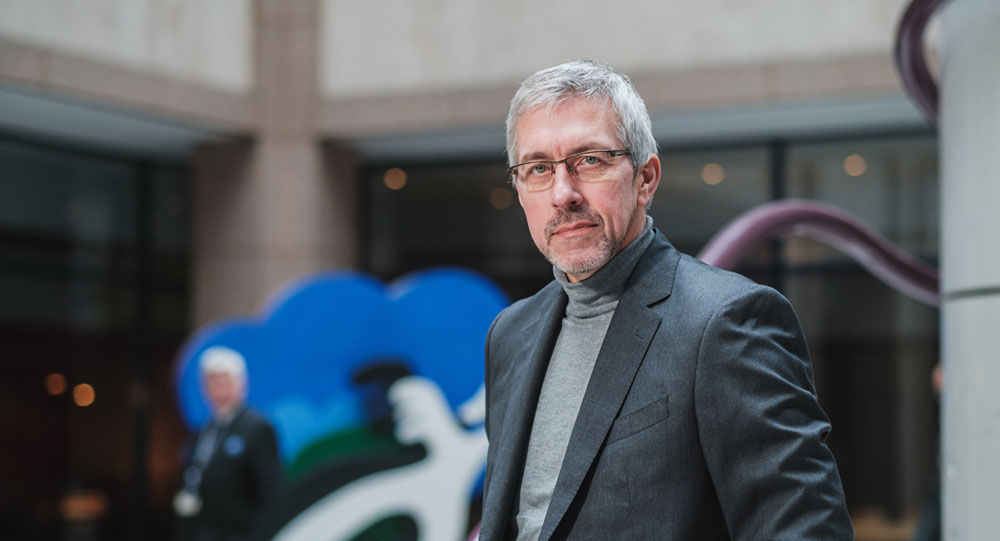 In order to meet this demand as best as possible, consultation moments are scheduled on a very regular basis to coordinate. A single person is appointed who oversees the various projects and collects the input from the agents and their tools. The statistics of the (avoided) incidents are evaluated. This input is the basis of regular, strategic recommendations for further optimization.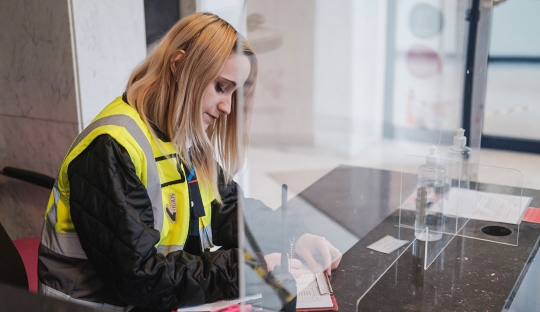 Implementation of new systems
For further optimization, the implementation of new systems is also being looked at. For example, systems are being examined for visitor management at certain sites, and the same goes for ways of sensitizing officials around certain challenges to avoid incidents.