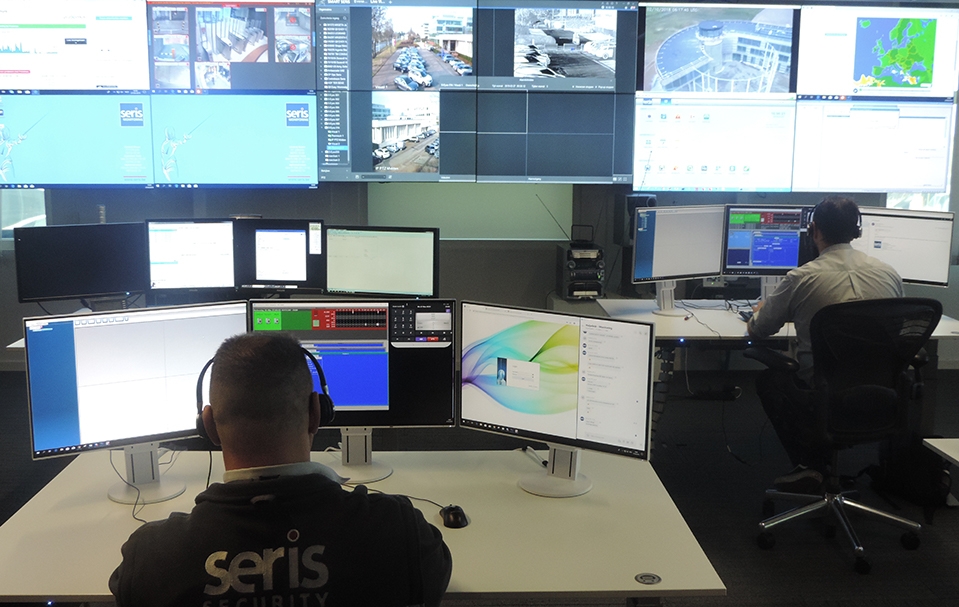 Innovative monitoring software with numerous advantages  
After months of intensive preparation, SERIS Monitoring has definitively switched to the new management software Facman. A risky job that was realised in an extremely professional manner and with great ambition. The entire team of Didier Herremans, Manager Monitoring, deserves the appropriate recognition for this. 
"State of the art technology comes with an innovative attitude. This switch was a necessary and logical step to continue to perform efficiently in our core business. With the switch to Facman, Didier's team realised this with success," says Peter Verpoort, Director Guarding & Monitoring.
In view of the high level of criticality, this is a challenging assignment, which was carried out quasi unnoticed! This was thanks to thorough preparation, extensive test procedures and sound training for all parties involved.
"The various installation companies could follow the whole migration and implementation via the online tool my-controlroom.be. Informing our end users about the extra options and improvements compared to the previous platform is now in full swing" explains Didier Herremans, Manager Monitoring.
Internationally and 50518 certified management platform
The current platform Facman 2.0 is a development of ENAI, the international market leader in the field of security software. An investment that should not be underestimated and that offers many advantages: 
| | |
| --- | --- |
| | Improved and safer DRP (disaster recovery plan) cloud telephone communication. |
| | Computers with high processors for video processing and low-consumption DRP. |
| | Though smart (function) keys, the menu structure can be navigated more quickly. |
| | Nouveau et efficace, guidage virtuel des appels de criseà travers des questions prédéfinies. |
| | Grâce à un modèle d'action programmée pour un type d'alarme spécifique, l'opérateur obtient la bonne information adéquate à la situation. Ex: systèmes vidéo, applications de contrôle d'accès, contenu de Google Maps; photos, messages audio, informations spécifiques au client, ... Cela garantit un temps de réponse plus rapide et plus efficace. |
| | A user-friendly customer portal that enables fast and simple dossier management (contacts, cascade, etc.). |
| | Application available on Playstore and ITunes Store for the installation companies and end users. |
| | The option for the installer to organise operational tests and thus assist in all possible logging tests. |
| | More efficient reporting options. |
In short, with this advanced and internationally 50158 certified platform, SERIS Monitoring is entirely ready for the future !
For more information contact us !